Home
About Seven Diamond
Our Goal, customer's satisfaction with Express Service!!! Seven Diamond Express Travels Co., Ltd. intend to be uniting conservation, communities and sustainable travel and promotes responsible travel to natural areas that conserves the environment and improves the well-being of local people as we specialize not only on adventure trips like off the beaten trek, remote hiking/ trekking and etc. but also we cater culture trips as well.
Our Pckages
| | |
| --- | --- |
| | |
| Miracle Golden Rock | Charming Myanmar |
| | |
| Historical Myanmar | Beautiful Myanmar |
............................................................................................

Hot Destinations
Bagan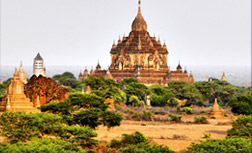 Bagan is considered one of the most amazing and richest archaeological sites in Asia, and though comparable to sites of worldwide importance such as Jerusalem and Rome,
Ngapali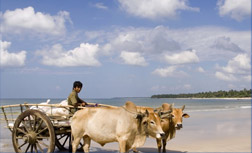 Ngapali is the premier beach destination in Myanmar, given its name, some say, by a homesick Italian, Ngapali.  It boasts 3 km of palm-fringed sands on the beautiful Bay of
 27th Asian Sea Game 2013

We're proudly to inform our friends from South East Asian that 27th SEA Game 2013 will be celebrate in the heart of Myanmar. All of the athletes from South East Asian will be converge in our Mother Land to
Miracle Golden Rock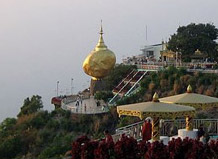 it is known as the Golden Rock and famous as most popular pilgrimage centre in Myanmar. From the base camp (Kinpun Sakan), ....
Weather
25°C
Yangon
Partly cloudy
Humidity: 89%
Wind: SW at 4.83 km/h
Saturday
21°C / 33°C
Sunday
17°C / 32°C
Monday
17°C / 31°C