Tour Name: Trip to Ancient city of Sri Ksetra
Tour duration: 3 Days/ 2 Nights
Destination: Yangon – Pyay – Ah KaukTaung Hill – Yangon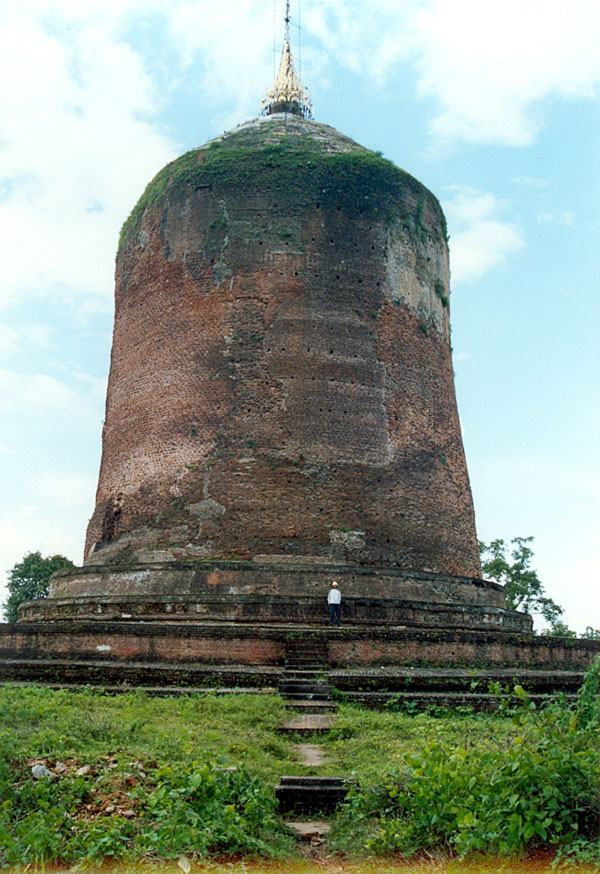 Day 1: Yangon – Pyay
In the morning, Drive to Pyay (approximately five hours) on Yangon-Pyay road, which was the first highway built by the British, in the 1920s. Pyay is known as Prome which is located on the bank of Ayeyarwaddy River. In ancient time, Pyay was known as Sri Ksetra that is the ancient Pyu capital. Along the road side, you will be see green paddy fields and daily life style of local people. En route, stop at a small town, ShweTaung to visit Shwemyethman Pagoda, famous for its Buddha image with golden spectacles and ShwenatTaung Pagoda.
Upon arriving at Pyay, check in at the hotel and take a rest for a while. In the evening, visit Shwesandaw Pagoda, on the eastern bank of the Ayeyarwady River. Overnight in Pyay.
Day 2: Pyay – Ah KaukTaung Hill
After breakfast, drive to the other side of Ayeyarwaddy River to Htone Bo village (about 2 hours drive) from where you will take a boat to see amazing Buddha Images curved along the cliffs of the riverbank. This area is known as Ah KaukTaung which roughly translated to "Custom Hill". It is thought that after the first Anglo – Burmese war in 1826. Ah KaukTaung became the border between Upper Burma, which belonged to the Myanmar King, and Lower Burma belonging to the English. Here, the British taxed goods travelling by boat on the river and because of long Customs queue, boatmen started to carve Buddha images along the cliffs to while away their time. After taking 15 minutes boat trip, you will be reach to Ah KaukTaung. You will climb to the hill to visit Akauktaung Pagoda which is lies at the top the bank. Then, Return to Pyay and enjoy lunch at a good local restaurant. In the afternoon, visit to the remains of Sri Ksetra, an ancient Pyu city that dates back to the 3rd century AD and features pagodas and royal tombs. Overnight in Pyay.
Day 3: Pyay – Yangon
Morning breakfast at the hotel. Then, drive back to Yangon.
Over service will be end in here.
"Thank you for using our service ……..We are looking forward to serve you again in near future……."